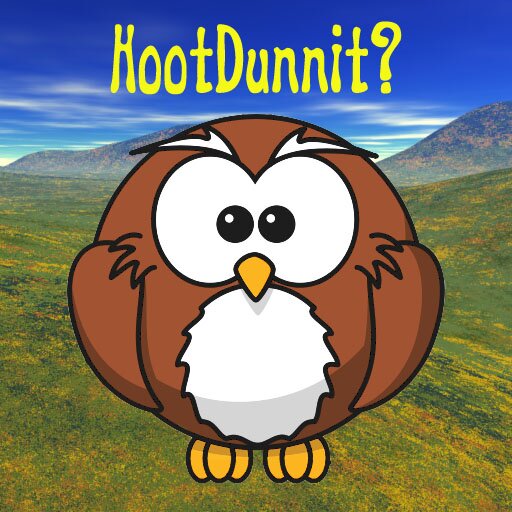 Hoot Dunnit? is RookSoft's latest release. Hoot Dunnit? is a children's educational game designed to help children learn to identify animal sounds and the animal they belong to while keeping the child entertained. With beautiful graphics and rich sounds, Hoot Dunnit? is sure to please!
Other recent releases include:
Sir Insult-a-lot, renamed from Insult-o-matic and with brand new graphics!
CookieCal Lite – the lite version of CookieCal. Convert oven temperatures, figure out what "Moderate oven" means, and more.
CookieCal – includes all that CookieCal Lite has, plus it can convert cups to milliliters, tablespoons to grams, and more!
A Book of Nonsense by Edward Lear, the man responsible for popularizing the limerick. Complete with beautiful, original illustrations. Includes 112 delightfully entertaining nonsense poems.
More Nonsense Pictures, Rhymes, Botany, etc. by Edward Lear. Also complete with beautiful, original illustrations. All told, there are 12 nonsense botanical drawings and descriptions, 100 nonsense pictures and limericks, and the 26 nonsense rhymes and pictures, one for each letter of the alphabet.