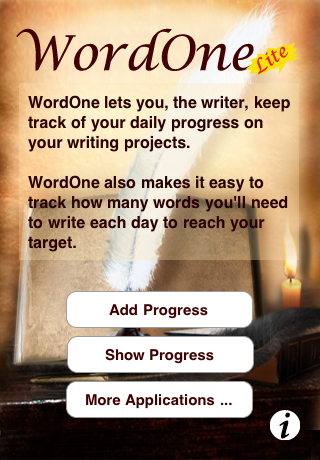 Art by Bruce Green.
WordOne Lite lets you, the writer, keep track of your daily progress on your writing project.
WordOne Lite also makes it easy to track how many words you'll need to write each day to reach your target.
WordOne Lite is the lite version of WordOne. WordOne Lite allows one project to be tracked while WordOne allows an unlimited number of projects.
WordOne Lite Features
Add or edit a writing project
Add a project, including its name, target word count, current word count, and target completion date.
Use the date picker to select the writing project's target completion date.
Since you can choose past, present, or future dates, you have the option of adding and showing historical data.
All fields are editable.
Projects can be deleted.
View all word counts added thus far for each specific project on this screen.
Add or edit your progress in your writing project
Add or edit progress you've made on your writing project.
Added an incorrect word count? Edit the word count to its correct amount or delete it.
Add to your word counts in your choice of ways.
With Daily Count in the ON position, the word count value you enter will be the total words written for the day.
With Daily Count in the OFF position, the word count value entered will be the total word count for the project as of the end of this day.
View your writing progress
View a graph showing how much progress you've made on a project versus the target word count.
Look at the detailed progress for your project, including

Words written thus far.
Remaining words to be written to reach the target word count.
Average word count.
How many days to go until the target date is reached.
How many words you'd have to write each day to achieve the target word count on the target date.
WordOne and WordOne Lite are feature-rich and ideal for all writers.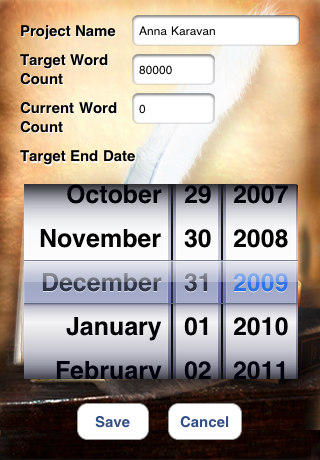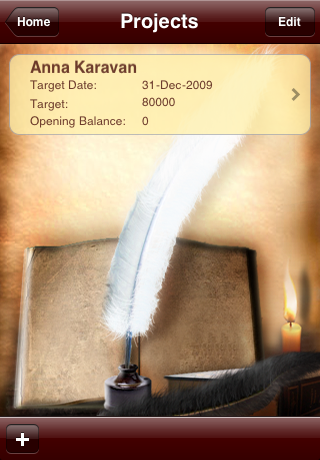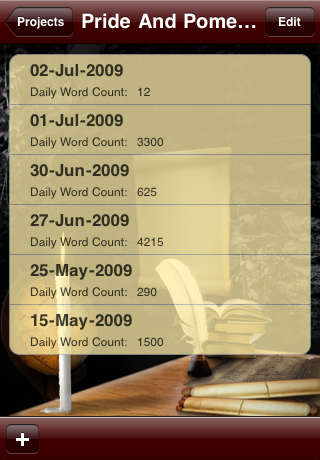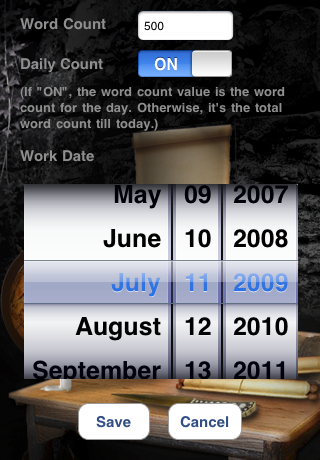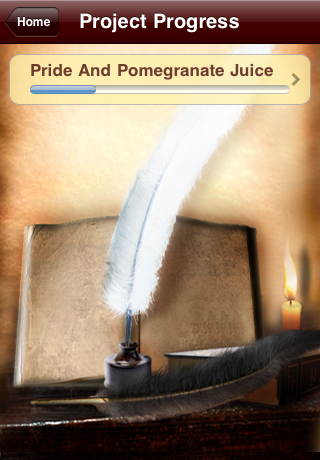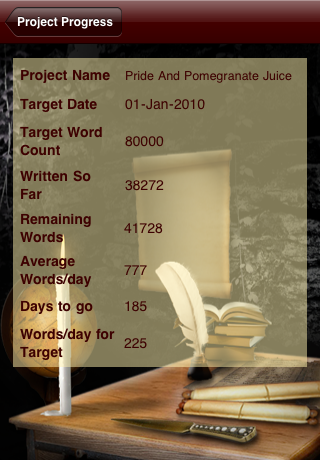 Support for WordOne Lite
If you have any questions about this application, experience any problems, or have any comments or suggestions, please feel free to visit our support forums or read the help file for WordOne Lite.