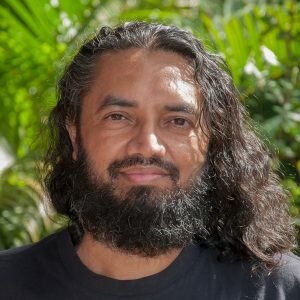 Fahim was recently interviewed by Indi Samarajiva for an article that appeared on the front page of the online version of The Sunday Leader, a national newspaper in Sri Lanka. It also appeared in the features section of the paper version.
The article, titled Local Geeks Make A Global Living, starts with:
Fahim Farook is a thickly bearded man who works surrounded by iMacs, iPads, computers and assorted routing equipment. Fluent in three human languages and 12 computer ones, he has now devoted his energy to creating software for Apple computing devices.

"I have about 2,000 followers on Twitter and I follow an iPhone developer list. I might see 20 queries in a day. Of those I might get one to three bites." he said.

For Farook, a bite is a client – someone who could be in Bahrain, America or anywhere with Internet. On the coastal island of Sri Lanka, connected to the global Internet by submarine cable, Fahim Farook is a modern day fisherman. He makes a living and supports his family with work he finds almost entirely offshore. There are others like him.
Now go read the rest of the article. 🙂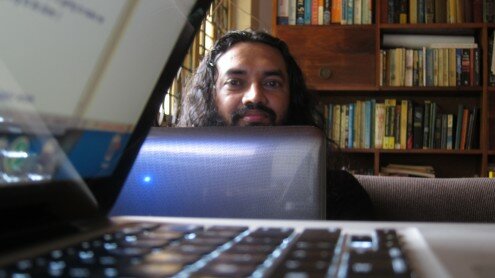 The article, published on 15 October 2010, no longer appears on The Sunday Leader website, but it can be found republished on vivalanka.com.