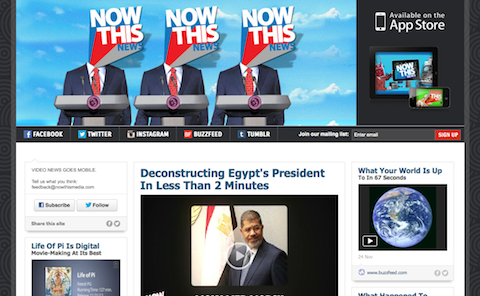 Now This News is a new startup founded by Huffington Post co-founder Ken Lerer and former CEO Eric Hippeau and is a new social news video site. Now This News is all about making news more fun and interesting for the YouTube-watching crowd.
Now This News is serious about news, hiring former CNN exec Eason Jordan, former ABC News Digital executive producer Ed O'Keef, and former Washington Post executive director of digital news Katharine Zaleski.
Content with Now This News is two-way – users can generate and submit their own videos along with contributing to stories and engaging in discussions through the Now This News commenting system.
Projects: